ABOUT
In a world that is constantly evolving, the proper implementation of Public Relations is the key to any brand's success. Contact offers a dynamic and modern communications approach which aims at building the brand's awareness and drive sales. Employing both print and digital media highlighted by the clever use of influencer marketing, brand partnerships and targeted events, Contact designs tailor-made strategies in order to launch, define or re-position your brand.
⦁ Communications Strategy
⦁ CSR programs
⦁ Crisis Management
⦁ Image Making
⦁ Brand & Image Consulting
⦁ Brand Launch & Positioning Strategy
⦁ Brand Re-Positioning Strategy
⦁ Media Relations
⦁ Product Placement
⦁ Press Days
⦁ Social Media Management
⦁ Event Management
⦁ Post-Publicity Management
⦁ Guest List Curation
⦁ Sponsorship Programs
⦁ Press Releases
⦁ Content Creation
⦁ Website and Logo Creation
⦁ Brand Partnerships & Affiliations
⦁ Brand Ambassador Strategy
⦁ Digital Influencer Strategy
⦁ Bought Media Strategy
George Kaloudis
Founder & Managing Director
George Kaloudis is an experienced Communication Consultant and General Manager of the non-profit civil organization «ALLIANCE FOR GREECE».He holds a Certificate in Communication Studies as well as a Diploma from CAM in Public Relations. He has worked as Communication Director of Heracles/ Lafarge Group Of Companies, Grammi Publications, Sky Radio 100.4, Infote/Yellow Pages. George has also worked as General Director of Attica Alimos-Vouliagmeni Coast SA, Communication Consultant of OPA and «GREECE DEPT FREE» and European Union in matters of Ministry of Interior and Administrative Reconstruction (Ministry of Justice),
He has been a Member of the Board of Hellenic Federation of Enterprises, Member of the Board of Peace & Friendship Stadium (SEF), Member of the Board of Communication Control Council and General Secretary of Hellenic Advertisers Association. His most recent accomplishment is his position as Member of the Board of Hellenic Foundation of Culture.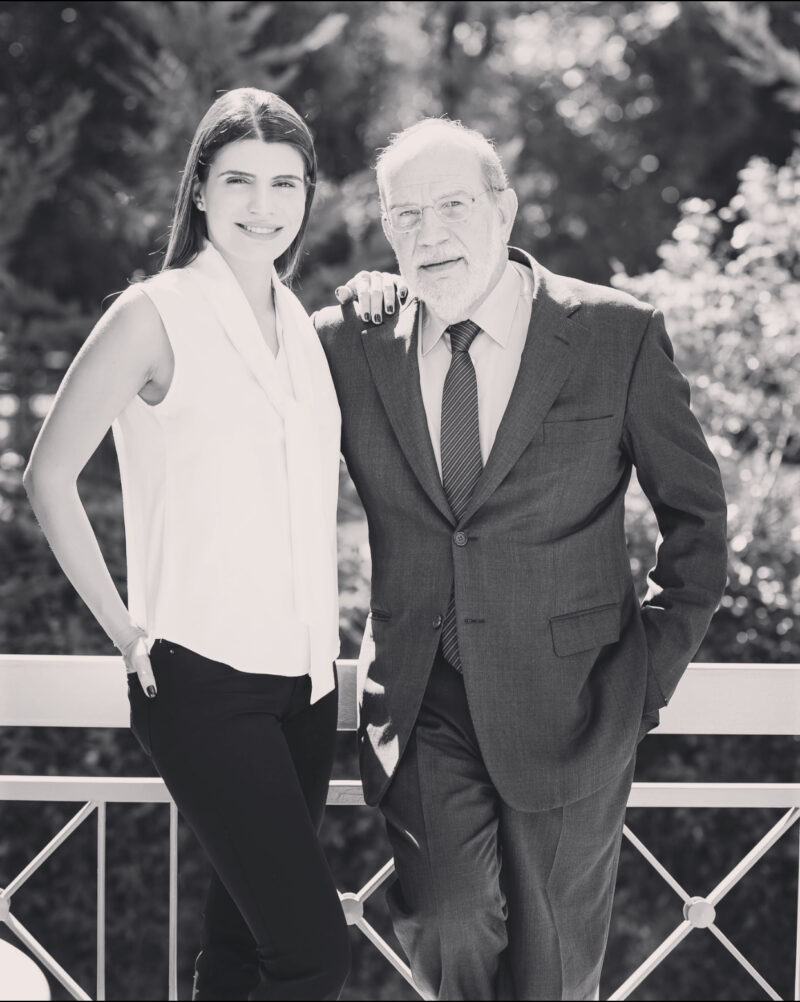 Elektra Kaloudi
PR & Communications Specialist
An innovative PR Specialist, Elektra's communication skills enhanced by her relevant education, enables her to develop creative and focused PR strategies that are reflected throughout her network of both print and digital media. Elektra's cultivated aesthetics, cultural understanding, trend analysis and market knowledge ensure a robust PR strategy to build a powerful story and elevate a brand's image in the public consciousness.
Elektra holds a degree in Communication and Public Relations from Westminster University of London, as well as a postgraduate degree in Art and Cultural Management from Rome Business School. Since 2015 she is active in the field of communication as she has worked in companies such as: Star Channel, Ecali Club, Dialogue PR, DIGALAKIS Group etc.
CONTACT US
info@contactcommunications.gr